This post may contain affiliate links. This means I may receive a small commission if products are purchased through them. All opinions are honest and remain my own.
Out of all the fabrics that can be used to make clothing, cotton and polyester seem to dominate the market. But just what exactly is the difference between cotton and polyester clothing?
If you're trying to figure out which would be a better material to go for, it's important to understand the pros and cons of each. These fabrics each have their own feel and characteristics. Cotton may be preferable for some pieces, while polyester is better for others.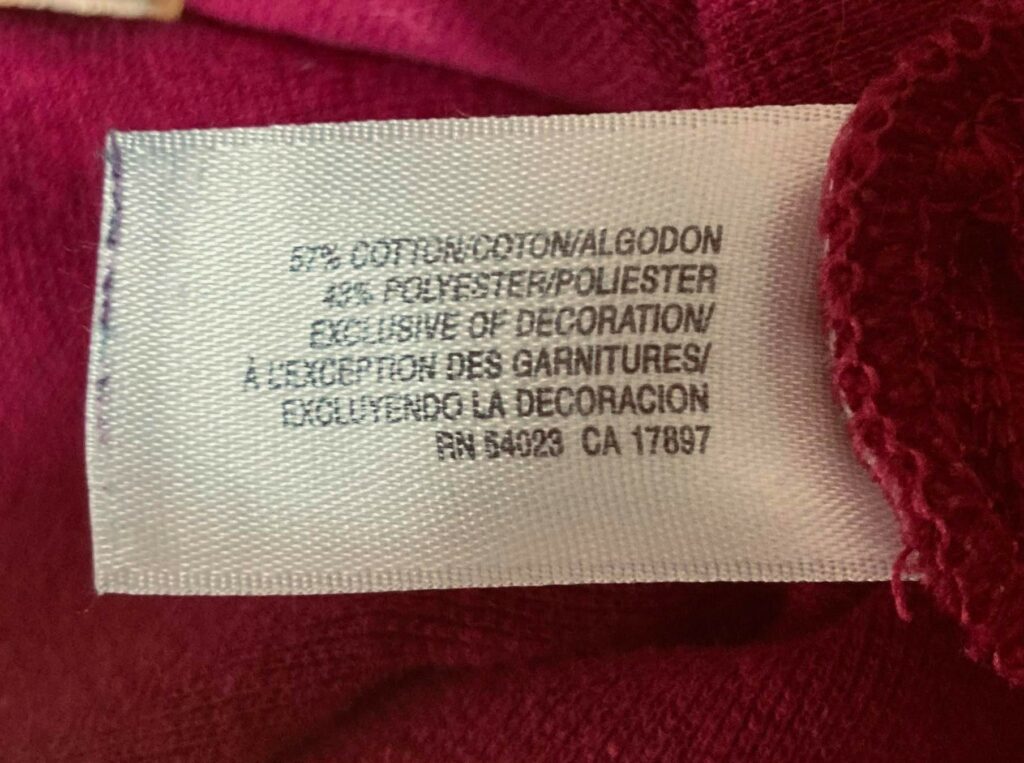 Cotton vs. Polyester Clothing, Quick Guide
Cotton
Natural
Hypoallergenic
Soft
Moisture absorbent
Breathable
Moderate durability
Wrinkles easily
Prone to staining
No static
Polyester
Synthetic
Can irritate sensitive skin
Can have coarser texture
Water resistant
Not breathable
Very durable
Wrinkle resistant
Stain resistant
Prone to static
Cotton clothing
Clothing that is 100% cotton is soft, breathable, and hypoallergenic. These are the qualities that make many people prefer cotton clothing over other materials such as polyester. Another benefit of cotton is it's not clingy nor static-y like other materials.
However, cotton also has many downsides. It wrinkles easily, it's prone to staining, and it absorbs moisture which makes it not ideal for when you sweat a lot. It's also not the most durable fabric and can rip, tear, or lose its shape relatively easily. This is especially true for cheap cotton.
But keep in mind that no matter your preference, one clothing item in particular you should opt for cotton material is with underwear. Because cotton is breathable and absorbs moisture, wearing cotton underwear helps prevent yeast infections, itching, and odors. You can read more in-depth about this topic here.
Polyester clothing
Clothing made from polyester is much more durable than cotton. It's wrinkle and stain resistant, and also holds it's shape well. This makes it a very easy fabric to care for.
Another property of polyester is that it's moisture wicking – it doesn't absorb water and dries very quickly. This is why is why things like swimsuits, jackets, and active clothing are often made from it.
But polyester clothing also has many downsides. It's generally not soft like cotton and depending on how it's made, it can have a somewhat coarser texture. Another con is that it isn't breathable and can cause reactions in people with sensitive skin.
Blended fabrics and tri-blends
Blended fabrics are popular and for very good reason. Blending materials together can merge the best qualities of each fabric to create more durable, versatile garments.
Cotton and polyester blends are popular (sometimes referred to as polycotton), but there are many others.
Here are some common fabric blends you may see on clothing tags:
Cotton and polyester
Cotton, polyester, spandex
Cotton, polyester, rayon
Rayon and polyester
Rayon and spandex
Cotton and modal
Cotton/Poly blends
A clothing item made from a cotton and polyester blend can be soft and breathable, along with being more durable and sweat resistant. This really combines the best of both worlds and makes it a much more versatile fabric.
Not all polycotton clothing is the same though. Some have 50/50 parts polyester to cotton, but others may be a majority cotton or polyester.
Blends with spandex
Blends with the addition of spandex will be stretchy, which can make them more comfortable for some people. It can also help increase overall durability of the clothing item.
What is rayon (viscose)?
One rather mysterious material you see often in fabric blends is called rayon. It's made from natural materials (wood pulp) but producing it requires certain chemicals. Therefore it's considered a semi-synthetic fabric.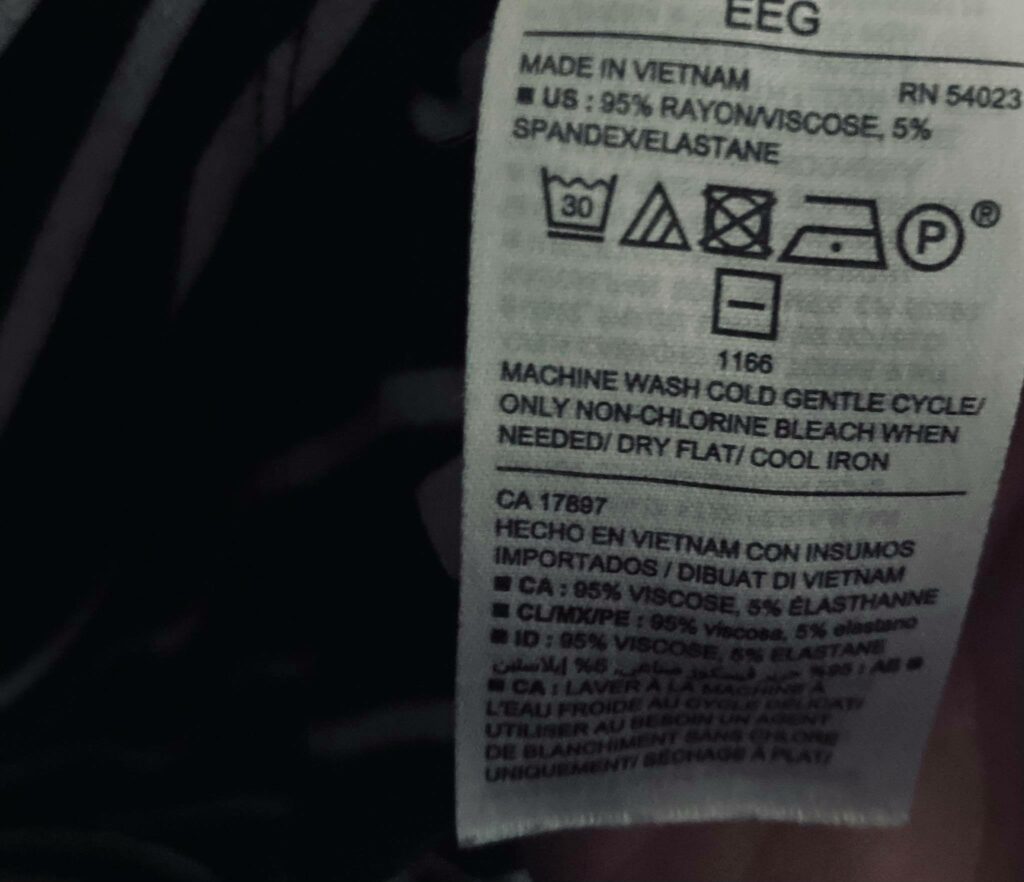 Rayon is also known as viscose. It's smooth, drapey, moisture absorbent, and breathable. The fabric also has similar properties to cotton, but it's silkier. (Rayon was first invented as a silk substitute)
Fabrics blended with rayon will be lighter and airier and have an added almost luster like appearance.
However the downside of rayon is it's expensive and not a very strong material, so its often blended with other fabrics.
What is modal?
Another type of rayon you may see is called modal. The process to create modal is nearly identical to rayon, except it goes through an additional process at the end of manufacturing that makes it stronger than rayon and even cotton.
This fabric does not pill or shrink, and it is very water absorbent.
Modal is considered a luxury material and is more expensive than cotton and rayon.
The Bottom Line
Each material has its own pros and cons, and the fabric you prefer is entirely a personal preference. Choosing a blended or tri blend material can give you softer garments that are easier to care for with more versatility. But despite the downsides, nothing really quite compares to the feel of classic cotton.
Please follow and like us: