This post may contain affiliate links. This means I may receive a small commission if products are purchased through them. All opinions are honest and remain my own.
Seeing cute women's pajama pants makes me sad…because they NEVER are long enough!
Stores don't seem to carry cheap tall pajama pants for women – EVER!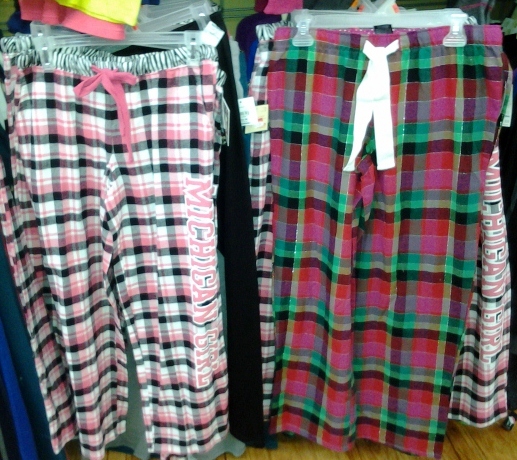 While it is pretty common to see longer-length jeans/pants in stores,  I have not once seen any carry extended-length PJ pants for women! And to make matters worse, for some reason, the pajama pants they do carry always seem so much shorter than regular pants or yoga pants that aren't even supposed to be "long"!
Sometimes I can almost get away with wearing regular lengths of certain types of loungey pants if they're cut longer than average (assuming I never put them in the dryer), but that never seems to be the case with pajamas – they are all SO SHORT!
---
And it's not really easy to find longer lengths online, either!
A select few stores I know carry cute long PJ pants – primarily Old Navy online, Victoria's Secret, and Long Tall Sally – but Old Navy's aren't good quality and Victoria Secret's along with Long Tall Sally's are a bit too expensive for what I'm willing to pay for pajama pants.
All the other stores that carry them don't have any sort of decent selection whatsoever and the ones they do have are usually very matronly.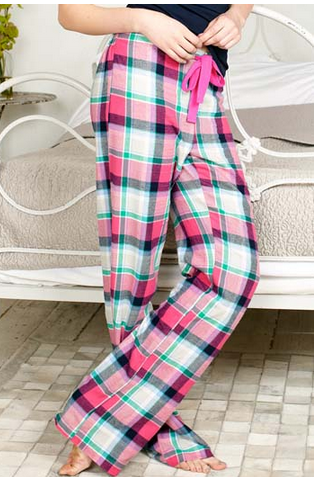 My experience with Old Navy's tall pajamas unfortunately wasn't good…
---

A few years ago, I finally got a few pairs of tall pajama pants. I was sick of wearing men's PJ pants and plain boring sweatpants that I actually asked for some for Christmas one year. They were adorable and from Old Navy's tall line.
I LOVED them… but only for about 3 months. Then they ripped right down the crotch! Not just one pair – they BOTH did!
 I sewed them back up a couple of times but they just kept ripping! The material just was so flimsy – I have never had that happen with any other pants I've owned. So I'm a bit hesitant to try another pair of Old Navy's pajama pants! That was a long time ago though, so maybe they have gotten better in recent years. If anyone has any experience with them recently, let me know!
UPDATE: I finally did decide to try them again, and I've never had them rip on me again. I think the particular ones I had were just exceptionally bad quality! Check Old Navy's current selection here.
… and Victoria's Secret sleep pants and Long Tall Sally's are not exactly cheap!
So that leaves Victoria's Secret and Long Tall Sally. I checked their websites and they both have a ton of cute PJ pants in long inseams (VS long inseams are 34" while Long Tall Sally's are 36")  but they're all a little expensive  – around $40 – and compared to them being available for around $10 -$15 elsewhere (even the ones from Old Navy are only around $10)
 I find it hard to justify paying that much for something I'm only wearing to bed. If they were a pair of jeans or something nice I don't mind paying a little more, but not for something I'll never wear out of the house!
Perhaps they just simply don't exist for cheap???
Aside from Old Navy, I know – but I'm not sure if their quality is up to par – but perhaps I just got a bad pair and should give them another shot? (UPDATE: yes, I did – check their current selection here!)
I would rather not pay the $40 to get ones from Long Tall Sally or Victoria's Secret – I'm only wearing them to bed so it's not like they need to be girly. I guess for now I'll stick with my men's PJ pants and sweats – don't judge!
So tall ladies, my question for you is where do YOU get your pajama pants? I would really be curious to know!
Please follow and like us: