This post may contain affiliate links. This means I may receive a small commission if products are purchased through them. All opinions are honest and remain my own.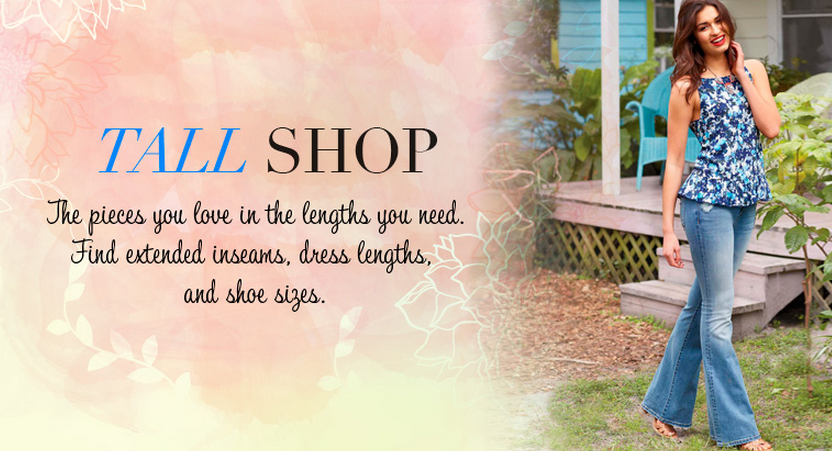 Last month I recieved some new clothing from Alloy Apparel's Tall Shop. I've ordered from them a several times in the past and have always been quite satisfied with their products, so I figured I'd get a few new pieces to try.
I love the fact Alloy is one of very few (affordable) retailers that puts out clothing options for taller women, especially tall juniors. The niche really is in high demand so the serious lack of clothing options for tall girls really surprises me. But Alloy offers so many pant options for taller juniors, it's amazing. I picked up some casual jeans, yoga pants and 2 extended length maxi dresses.
I've had the clothing for about a month and have worn, washed and tested them all equally to give you the most complete review I can. Overall I'm quite happy, but I'm going to do my best to address the pros and cons of each and give you a good idea of whether they may be a good fit for you, your style and your body type!
Dylan Bootcut Jeans, 35" inseam
---
I wanted a nice pair of casual knock around jeans, so I got the Dylan Bootcut style which I am really liking. Except, I must not have paid close enough attention when ordering because I didn't realize they came with flap button pockets on the back butt (which I'm not a fan of). They add a lot of attention to the backside and since I don't need any more help in that area I'm a bit dissappointed. They can be good for girls with no butt, but not very good for me (I definitely have one, lol).
But all that aside, they're actually not the worst offenders I've tried (some styles having extensive fading in the butt which paired with busy pockets is horrible) but these are acceptable. I will still wear them, I just wish they didn't have the flappy pockets! Although Alloy does have some pretty awesome jeans without busy back pockets, so I'd recommend those instead for girls who want to minimize their behind.
One thing I really enjoy about these jeans is that the material is thick and sturdy but still manages to pull of a bit of stretch (2% spandex). It really makes them a whole lot more comfortable to wear all day. But because of the stretchiness I do have to wear a belt to avoid them slipping down after I've worn them for a couple of hours. They tend to do the whole stretch out thing jeans like to do (you know)… but a belt keeps it in check.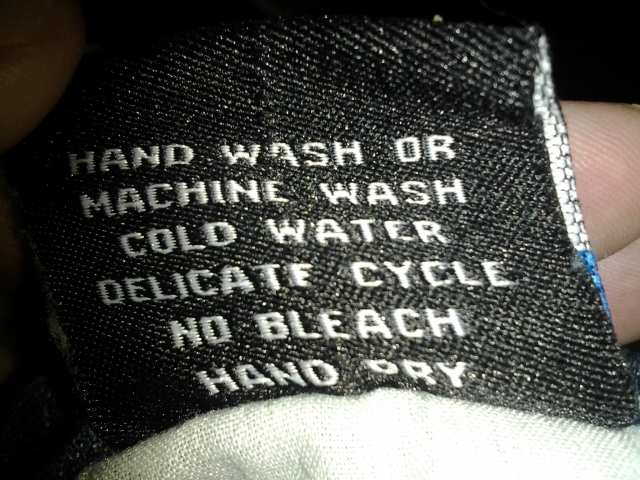 I've washed them twice and I just threw them in the washer and dryer like I would do with all my jeans. After I washed them a few times, however, I noticed the care label instructions recommend washing on delicate cycle and hanging dry.. oops? I have never had jeans that required line drying before so I didn't even think to check.
Well the good news is after washing them normally with the rest of my clothes they have held up great. No fading, no seams starting to pull out and there was hardly even any shrinking. Maybe I will start hanging them dry from now on though, I don't want to push my luck.
I'm glad these didn't shrink on me in the wash because the length is PERFECT! I went with the 35" inseam and that is generally my perfect length for jeans. It comes in up to a 37" inseam but I've gotten that inseam in the past from Alloy and I already knew it was way too long for me being just shy of 6′.
Ultimately they're a pretty decent pair of casual jeans for tall juniors that look great with sweatshirts or plain tops. I don't like to mix these jeans for my more busy or fancy tops because generally they clash with the not so subtle back pocket detailing.. but maybe that's just my taste.
Let's sum it up…
Pros:
Perfect lengths for tall gals – 35" and 37" inseams
Sturdier material, holds up well and not easily ripped
Comfortable and have a bit of stretch (without being overly strethy)
Minimal fading on backside
Cute and casual
Cons:
Back pockets have flaps and lots of detailing, which can be a negative if you don't want to draw a lot of attention back there
You need to hand dry them (they don't recommend putting them in a dryer)
Need to wear them with a belt (at least I do)
Who I'd recommend them to:
Tall preteens, teenagers and young women who have trouble finding jeans long enough in store (when the "long" isn't long enough)
Slim/skinny girls
Girls who want to draw more attention to their butt
Available sizes/colors:
Sizes: 1-25 Inseams: 30, 32, 35, 37
Colors: midnight blue, dark blue, medium blue, regular blue
Pricing and where to find:
Sarah Racerback Extended Length Maxi (Black and White Tribal Print)
---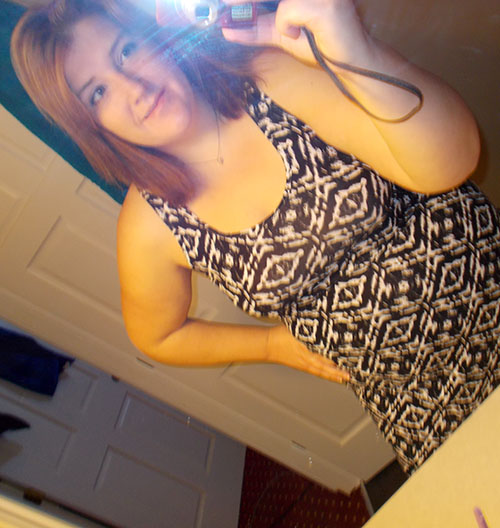 I've never really been one for maxi dresses, but Alloy had such a cute selection I just had to try them out. I picked up this one because I fell in love with the pattern – it's black and white and just so… fun! I felt like it'd make a great outfit for summer and even for fall.
I feel like the pattern of this particular dress (black and white tribal) makes it feel a bit more formal than a typical maxi dress. I actually paired it with a a lacey black shrug and wore it to a wedding. Even so it's rather versitile and could still be dressed down – like paired with a jean jacket or just by itself with flats or flip flops for a more casual look.
While I seriously LOVE this dress, after wearing it a few times I realize that I don't really like it for me. It's very clingy (since it's made from rayon and spandex) in the tummy area and doesn't do a good job cameflouging any issues I have there unless I wear shapewear, and I hate wearing shapewear.  If you have a problem mid section this probably isn't a good choice for you.
That being said, it comes in about 15 different color/pattern options (even plain black) so you could tone it down a bit by selecting a more neutral color. It would probably minimize the tummy area better, the pattern I selected was just way too busy.
The length is really long and hits the tops of my feet, even when I wear shoes. Since I don't really do heels I am not sure how well it'd work for that, but for wearing with flip flops or any type of flat it pairs well.
I like that I don't have to follow any special washing instructions for this dress – I can just throw it in with the rest of my laundry and not have to worry about it. I've already washed it a few times and it held up pretty great. It may have shrunk a tiny bit in length, but for me it was a blessing because honestly when I first tried it on it was a little bit too long.
Let's sum it up…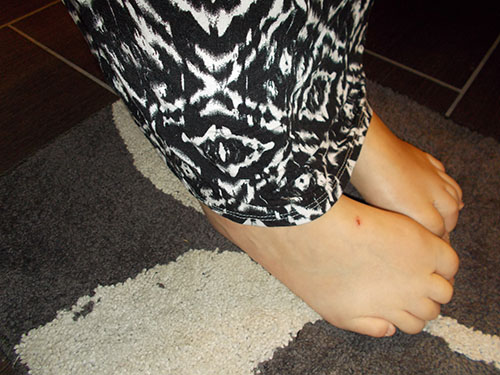 Pros:
LONG – great for tall girls!
Versitile – can be dressed down for casual or up for a more fancy occassion, like a wedding
Very comfy and soft material – there's no pulling, tugging or scratching
Super cute pattern
Stretchy, no zippers to deal with
Cons:
Clingy in the mid section, avoid if you have a tummy or large butt because it tends to amplify them by A LOT!!!
Who I'd recommend it for:
This would look awesome on tall, slender girls (or at least those without a belly or butt they don't want to draw attention to)
Available sizes/colors:
Sizes XS – XXXL, Colors: 15 different options, see them all here
Pricing:
Jayne Knit Maxi Dress Extended Length (Black)
---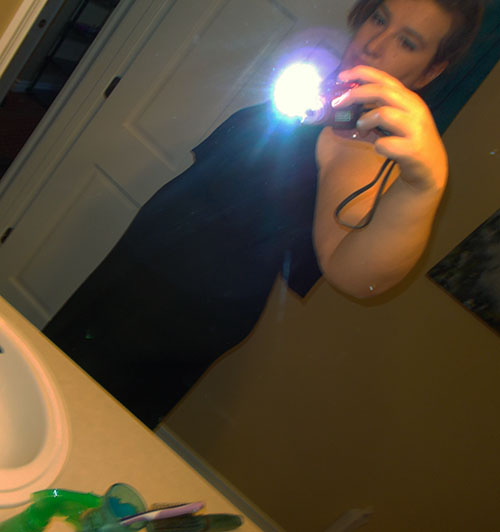 They say every girl has to have a little black dress, and while I do already have black dresses I've never had a long one, so I was really excited for this. First of all, it's a million times more flattering than the previous racerback maxi. While it's stretchy and a bit clingy too, something is different about this one and it isn't bad. I also think black does a really great job of slimming anyone down. I can't speak for the other colors this dress comes in, though.
It has a super cute pop over ruffle over the bust which is quite flattering, even for a larger chest. You may even get away without wearing a bra with this one as the pop over ruffle slip provides an extra area of protection to hide any peek a boo nippleage.
Like the previous dress, this black maxi is able to be machine washed and dried so there's no hand washing or dry cleaning required. I seriously rethink purchases if I know up front hand washing is required, and definitely it's a no go if it's dry clean only (in most cases, anyway). I'm a very low maintances laundry gal so if I can't at least put it in the washing machine (line drying is still okay) then I don't really want it.
It's very soft and super comfortable, I could wear this all day long and even to sleep! It's very, very long… actually it's almost too long for me. I find that I trip over it sometimes if I'm not wearing it around my apartment barefoot… but with shoes on it's better. After washing it a couple of times it shrunk a tiny bit in the length department, but it's still very long.
But one issue I ran into with this dress is that it's pretty see through, especially in the behind area… if I'm wearing underwear with any sort of design on it, you can totally see them in the right lighting. You need to wear this with a slip of some sort to cameflouge that, or even just black underwear would do the trick. The extra layer in the chest area thankfully hides your bra!
Let's sum it up…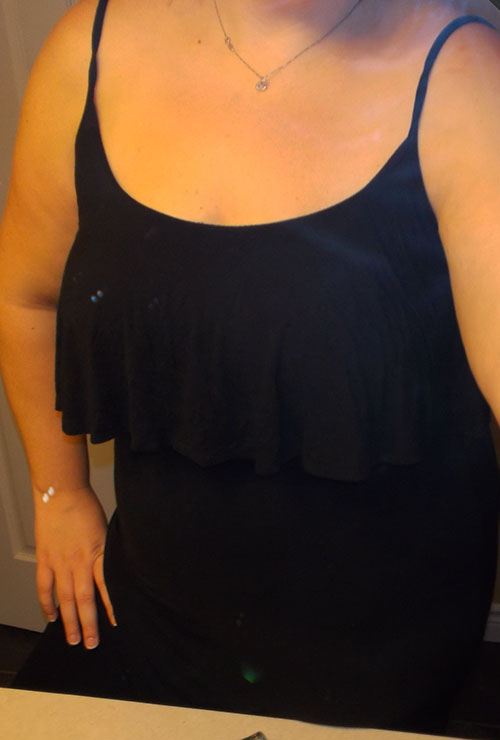 Pros:
Very comfortable, soft and stretchy, no zippers to deal with
Versitile – dressed up or down
Can wear without a bra
Very LONG
Cons:
See through
Might be too long, depending on your preference and height (it's almost too long for me at 6′, but still would be great with heels or taller girls)
Who I'd recommend them to:
Tall preteens, juniors and young women (even older women)
All body shapes
Available sizes/colors:
Sizes: XS – XXXL , Colors: Black, Wine and Blue
Pricing:
Essential Yoga Pants (Long Inseam
---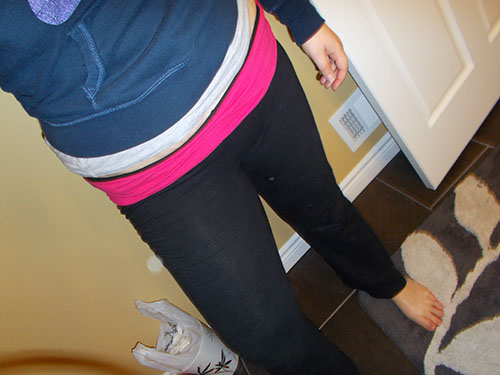 So I already own a few pairs of these long yoga pants, but I only had them in the 37" and wanted to try the 35" inseam. They're perfect. They're still long, but not so much that they drag on the ground and end up dirty and torn to shreds on the bottom(which was what was happening with my longer ones)! I've actually done a pretty thorough review of these Essential Yoga Pants so check it out for more info.
I should mention one thing about these though, and that is they're pretty thin. They're made out of 97% cotton and 3% spandex so the material reminds me more of a thin t-shirt  than those super stretchy style yoga pants you might be used to. The closest comparison I can make is the yoga pants from Target, but the ones they sell in the Junior's section (not the their women's work out selection)
I've haven't had any problems with ripping or anything like that (I've owned my first few pairs for probably about a year and I wear and wash them a lot) but the thinner material likes to wrinkle up below the knee after you wear them a couple times. I just wash them again to get rid of it, but it's a bit annoying.
Another thing I like about these is that they're made in the United States, not in China! That's incredibly hard to find in the mainstream clothing market these days.
They're not 100% perfect, but they're affordable, comfortable, AND cute… so if you need an extended inseam for your yoga pants it's pretty hard to beat the selection and pricing offered here from Alloy.
Let's sum it up…
Pros:
Comfortable
Long inseam options – 35" and 37"
Tons of waistband colors/patterns to choose from
Made in the USA
Hold up well and don't shrink much after washing
Affordable (under $30)
Cons:
Thin material
Bottoms tend to wrinkle significantly after a day of wear – need to frequently wash
Who I'd recommend them to:
Tall teens and young women
Any shape/size
Available sizes/colors:
S – XXXL
Black with a variety of foldover waistband colors and patterns.
Pricing:
 My final opinion
---
Overall I'm really liking these pieces. They know their niche and meet the demands well, providing a variety of options to taller girls – everything from jeans, dress pants, dresses to sweats and yoga pants. Not only that, they provide them at very affordable prices compares to other specialty tall shops which are quite a bit more expensive.
I've been ordering from Alloy for years (since I was in high school, actually) and while sometimes your buys can be a hit or miss, overall their stuff is great and very affordable to tall girls that are on a budget.
They have tons more options for jeans, dresses and pants too, so check out their entire selection here. A lot of their summer stuff is on sale right now, you may likely find some steals! : )
What is your opinion on Alloy? Do you love it? Hate it? Share your experiences down below!
Please follow and like us: