This post may contain affiliate links. This means I may receive a small commission if products are purchased through them. All opinions are honest and remain my own.
Who carries the better jeans for tall girls?

It's time for round 3 of my 'Battle of the Tall Women Jeans' series! This time it's Alloy and Delia's – two companies specializing in juniors clothing. These companies appear pretty similar… so similar in fact if you ever suspected a connection, you'd be right. They used to be pretty much the same company, however in recent years (for reasons I'm not quite sure) Alloy split off and went their own way. Overall the companies clothing is similar, but a few key differences are at hand. I'd like to discuss my experiences with fit, style and quality of the two companies and compare them below. Hopefully it'll help you make a better decision if you're hung up trying to decide between the two!
Length
---
Both shops carry extended length jeans for juniors, but they have different inseam lengths –
Delia's – 34", 36", 37"
Alloy – 35", 37", 39"
I like that Alloy carries longer inseams not easily found other places (37" and 39" are incredibly hard to find), but they lack the standard 34" long inseam that many girls may prefer. If you're unsure what inseam you need, follow this method for getting your proper inseam measurement.
Personally I find a 35" perfect for me, so I love that Alloy offers this as an option. The 34" are too short, and the 36" are a bit too long!
Quality
---
Delia's and Alloy are about equal in terms of quality. It's really the quality you'd except from a relatively inexpensive juniors shop. They're not going to last forever, but they're worth the money spent. I can usually suck a good 4-5 years out of these jeans.
Fit
Alloy and Delia's carry junior sizes, so they tend to fit on the smaller side compared to places like Old Navy, Torrid, and Gap. You'd probably want to order a size up – if you're a women's size 10, order a juniors size 11 (or perhaps even 13). I know these aren't always perfect, but you can use their size charts as a general guide.
Size chart taken from Alloy.com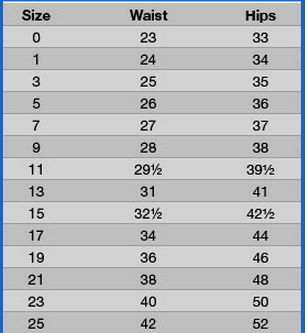 Size chart taken from Delia's.com
Personally I find ordering a size up here from my normal size in women's works well.
Alloy carries more sizes than Delia's, offering up to a 25 in most styles. Delia's sizing technically does go up to a size 19, however most styles only offer up to a size 15 or 17.
Delia's carries pretty much exclusively low-rise cuts and skinny/super skinny/jegging styles. Alloy offers a more variety of fit options. While many of their styles are low rise, they do have jeans with mid-rise options to fit a wider variety of body types. They also carry plenty of boot-cut and trouser style jeans in addition to the skinnies.
Appearance
---
Both Alloy and Delia's are on the trendy side and have that "younger" appearance to them.  If you're looking for more mature styles, check out some of the stores mentioned within my tall women's clothing list. Long Tall Sally or Gap are great places if you're looking for something a bit more sophisticated.
Alloy does carry more varied styles that would be suitable for mature women as well, but for the most part they're geared for the younger crowd.
Price
---
Alloy – varies between $29 – $45, offers frequent sales
Delia's – regular priced jeans are normally $50, offers frequent sales
You can easily get a pair of jeans for anywhere between 25-40% off depending on when you shop. You can bookmark the sites and check back or sign up for their mailing list to get alerted to when they have their sales.
Delia's vs Alloy Jeans – At a  Glance
Delia's
Carries longer inseams in 34", 36" and 37"
Very trendy, and carries mostly skinny and jegging styles
Doesn't offer extended sizes
Nearly all their styles are low rise cuts
More expensive than Alloy
Check out Delia's current selection of jeans
Alloy
Carries longer inseams in 35", 37", 39"
Wider variety of cuts, styles and rise options than Delia's
Carries extended sizes in up to a 25
But lacks the common 34" inseam many girls prefer
Cheaper than Delia's
Check out Alloy's current selection of jeans
Which brand wins out?
---
I tend to prefer Alloy since they're cheaper, offer a wider size selection and more variety of jean fit and styles. However, Delia's is great for teens and does carry the 34" many girls would want. In terms of quality I would say they're about the same, so for the price Alloy is a win!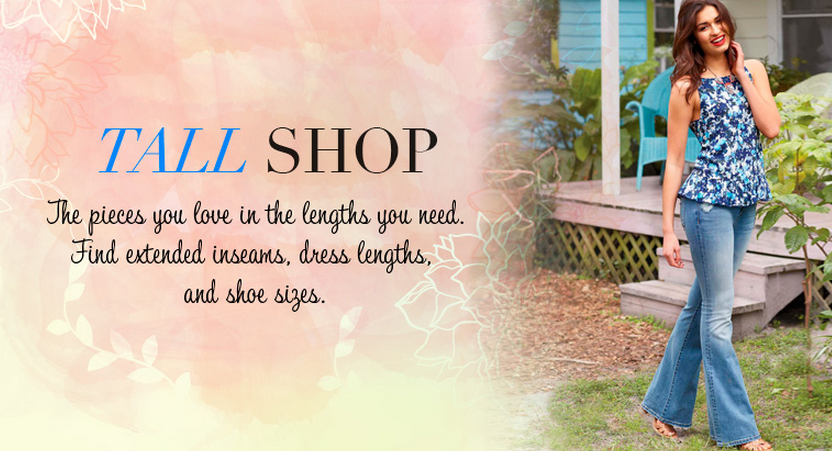 Which brand do you prefer – Alloy or Delia's? Share your experiences below!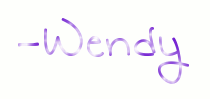 Please follow and like us: