This post may contain affiliate links. This means I may receive a small commission if products are purchased through them. All opinions are honest and remain my own.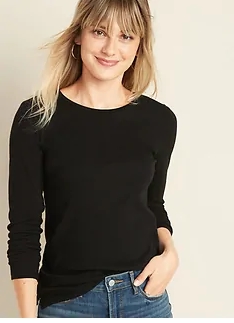 Old Navy's Tall Clothing Line (an overview)

First off, I want to say kudos to Old Navy for featuring an entire line specializing in women's tall sizes. They go beyond simply providing "long" length pants and jeans, and provide actual tall sizes, in extended lengths (36"inseam!), and with higher rises. Most of their tall line features sizes 2-20.
Shop Old Navy's tall line here
They also make dresses, shirts and jackets to fit longer frames and arms. While their selection is more limited than the regular sizing in Old Navy's Clothing line, it's still extremely large compared to other specialty tall stores.
See my ultimate guide on where to shop for tall sizes and shoes size 11+
Pros vs Cons
While I like Old Navy a lot, it's far from perfect. They are much better at producing some clothing items than others!
Pros:
Price: Compared to its competitors (Gap, Banana Republic, American Eagle), Old Navy is relatively cheap. You can buy tanks and shirts for under 10 dollars, and jeans for around 20 (or less!)
Dress pants– If you need nice pants, like black slacks or khakis, that are longer lengths than most 'long' pants, their tall sizing is great. They have 36" inseams (compare to their long pants at 34"), higher rises and lots of styles.
Jackets/Coats– I love Old Navy's jackets. It's refreshing to find sleeves that fit longer arms! The quality for their jackets and coats is quite good, too. They hold up well and don't lose their shape.
Dresses –They have a huge selection of cute casual spring dresses. They have everything from sundresses, to maxi style to beach cover ups. It's nice to have a selection of dresses that's affordable and accommodating of longer torsos and legs!
Yoga/Workout Pants– Actually a great place to buy long length workout and yoga pants! Their fold-over yogas and capri yogas are cute, decent quality and only 12 bucks!
Cons:
T-Shirts/Tops – Their basic shirts are made of thin, poor quality material that can't hold its shape for more than 10 minutes (some of them, anyway). There's nothing that's more annoying than wearing a shirt that stretches out weirdly soon after you put it on. I don't even find them to be that much longer better fitting than their regular sizing.
Tank Tops- Their tank tops are plenty long enough, but as with shirts,  I'm just not impressed. I find the straps to be too loose and constantly falling off my shoulders (but will fit me everywhere else). Stay clear of their basic v-neck layer cami in 100% cotton. Straps aren't adjustable and the fabric isn't fitting, it stretches out like crazy after wearing for a few hours.
If you really want a tank from ON, I'd opt for their jersey stretch cami. They aren't the best quality ever but they are only 5 dollars and a much better fit.
Jeans– While it's great they come in tall lengths, (36" compared to their 34" long length) they've never been my favorite pick. Jeans are supposed to make you look good and these jeans usually just don't cut it. (Update: I've actually discovered some Old Navy jeans I actually like…I think I've discovered some new territory, this may not be a complete con after all!)
Who is Old Navy appropriate for?
The good thing about Old Navy's clothing line is that it's highly versatile. There are so many clothing shops these days which are mostly geared toward a select niche. There's nothing necessarily wrong with that fact, but it's hard to find clothing for tall women, so when there's a tall line that exists with tons of selection and styles that can be appropriate across generations, that's pretty awesome.
Would I recommend ON to a friend?
You bet! The price is good and they have a decent selection. While they're not great for everything, at least they are trying, which is a step about most clothing stores! If you need a pair of khakis, a dress or a new jacket–check them out. If you're curious about other tall shops for women, you can check them out here.
Shop Old Navy's complete tall line here
Any questions or comments please share them down below!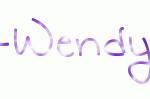 Please follow and like us: