Well Fitting Jeans for Tall Women
This post may contain affiliate links. This means I may receive a small commission if products are purchased through them. All opinions are honest and remain my own.
Jeans are an essential item every girl needs in her closet!
Searching for jeans to fit your tall figure is hard. Once you find them long enough, you still need the right fit for your body type! But you can find some great quality, well fitting jeans for tall women.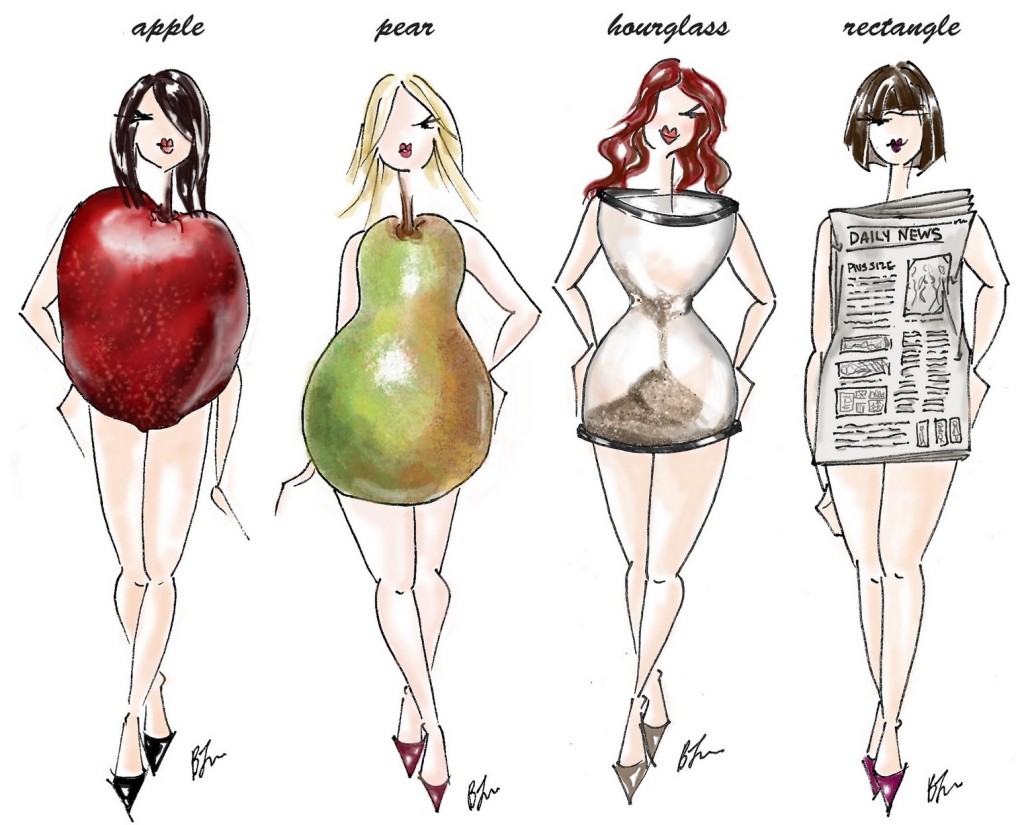 However, since being tall doesn't exactly define your body shape, I want to go into detail about the most common shapes and what jeans work best for each of them. Your body type will have a lot to do with what defines a good fitting pair of pants.
I've made up a list of jeans that are great for tall girls, and broken it up by body type.
Tall/Slender
You have an overall lean, slender figure. You have natural, subtle curves.
What to try: Royal Blue Dark Wash Skinny Jean or Vigold Premium Rinse Stretch Bootcut Jean You can choose between 35" and 37" inseams!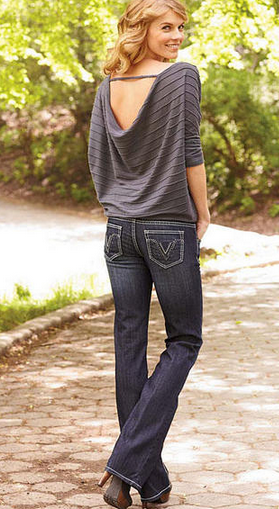 Skinny jeans look amazing on long, slender legs. If you want to play up one of your best assets, I'd suggest owning a pair of skinny jeans. Slim boot or regular boot cut jeans are a great choice too as they're universally flattering. Not all girls like or can pull off skinny jeans, so when in doubt I'd try bootcut!
Tall/Hourglass
Hourglass figures have about equal bust and hip measurements with a distinct, smaller waist.
What to try: London Bootcut Jeans
 from Long Tall Sally.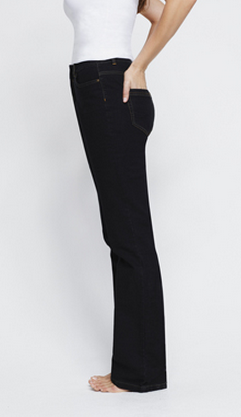 Boot cut jeans with a higher waist work really well for this body type. Look for back pockets with little or no detailing.
The London Bootcut Jeans are basic, classic jeans with little embellishment. They're simple and appropriate yet stylish, and these are the perfect fit for an hourglass figure. While they are a higher rise, (which can tend to create the "mom jean" look) they constructed well to help eliminate that. They're also great because you can choose between a 34", 36" and 38" inseam, and either light or dark wash.
Tall/Pear
You have a pear shape if your upper body is smaller in comparison to your bottom half, generally smaller stomach with thicker hips and thighs.
What to try: Piper's Closet Bootcut Jean from Alloy. The bootcut and dark wash will help balance you out.
The best types of pants would be either boot cut  or wide leg jeans with slightly stretchy material. Opt for dark washes as they'll slim your thicker hips and thighs.
Tall/Apple
Most of your weight lies within your mid-section, with narrower hips and smaller legs.
What to try: These  Gap 1969 Sexy Boot Jeans – medium wash
.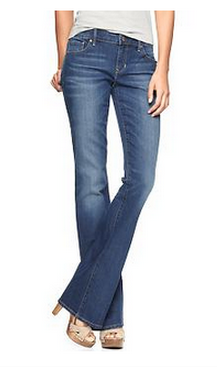 The most flattering jeans for this body type would be boot cut jeans, or wide leg trousers to balance out your top and bottom. You can still wear skinny jeans since your legs are small, however be careful and pair them with looser fitting tops or tunics, you don't want to draw too much attention to your middle.
Tall/Fuller Figured
This shape is different than the curvy/hourglass figure in that you tend to put on weight everywhere–your legs, butt, hips, stomach and top half are all bigger.
What to try: These Isabella bootcut jeans in dark wash from Torrid. The fit is amazing and they are so flattering for the fuller figured ladies!
Avoid jeans that have super light fading on the thighs as they'll only make your thighs look bigger. Also, jeans with lots of embellishments on the back pockets won't do you any favors unless you really want to bring attention to your butt. Look for medium to larger pockets; no or simple detailing is best.
Try dark wash jeans in boot cut, straight or flare style.
Tall/Rectangle
Rectangle shape meaning little to no curves. Your breasts, waist and thighs are pretty much all equal or similar measurements.
What to try: Piper's Closet Double-Button Skinny Jean
 from Alloy are tight and form fitting, and will give your body that curvy look.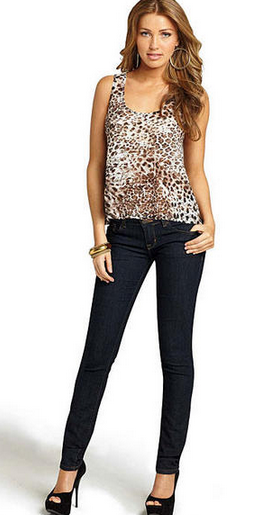 With this body type, you can probably get away with wearing any kind of jean style. However, wearing skinny, straight or slim boot cut jeans will help to hug your body and give you the illusion of curves.
Want more articles on jeans and pants for the tall ladies? Don't forget to check these out:
Please follow and like us: