My Mission: Find Strapless Bras That Stay Up!
This post may contain affiliate links. This means I may receive a small commission if products are purchased through them. All opinions are honest and remain my own.
Do you ever wonder if they even make strapless bras that stay up?
I've always disliked bras without straps. At least, 99.9% of the strapless bras I've owned have sucked. They're uncomfortable, restricting, awkward and always slip down. ALWAYS!!
Yet I seem to have acquired all these strapless and spaghetti strap dresses for the summer which just aren't suitable for a regular bra with straps. However, I realized a few months ago I only actually still owned 1 bra without straps, and that it was too small for me now, so it was time for a new one. I wear a 40C/38D , which isn't exactly a size that's comfortable or appropriate to go without a bra!
So, I set out on a mission to find one that met these requirements:
Comfortable
Neutral (nude colored)
Doesn't ride halfway down my chest every 5 seconds
Affordable (less than $20)
My first instinct was to check out Victoria's Secret, but then I decided against it since they're relatively expensive and don't have a huge selection of bras in my size (40C/38D). I already own two VS bras and I figured that's enough for now. (Side note: I've discovered Lane Bryant is an awesome alternative to Victoria's Secret for plus size gals, they have a huge selection of super cute/sexy bras and panties in their Cacique line.) However, I was budgeting a bit less so I scoped out the basics–Sears, JCPenny and Target.
I have to say, Sears and JCPenny are definitely my favorite places to buy underwear. They have a huge selection and you can find some really great sales. For some reason though, I couldn't find a decent strapless bra at either of their stores! All the ones I tried on just looked and felt horrible. So I continued onward–to Target.
Now the selection of bras at Target isn't nearly as extensive as JCPenny and Sears, so that's why I made it my last stop. However I'm glad I decided to check it out because it was there that I discovered the perfect strapless bra! The Self Expressions by Maidenform, Women's Full Support Strapless Bra. I tried it on and instantly thought "wow, it's not completely terrible!"  It was soft and durable, and came in the nude color–a definite plus. (Nude is great because it doesn't show up under white tops!)
Now the true test of whether or not it'd actually stay up all day couldn't come til after I purchased it, as there's only so much you can really find out in a dressing room. But I thought hey, it's comfortable and fits so that's a good enough sign for me to go ahead and at least try it out.
And guess what? This is the most comfortable strapless bra that I've owned yet.
It's a bit hard getting it on and off, but when it is on it's pretty comfortable. During the day I need to tug it up a bit a few times, but nothing excessive. And I pretty much forget I'm wearing a strapless bra, (which normally is ALL I can think about when I'm wearing one!)
I have to say, I'm satisfied. I found the bra that met all my requirements and now I can feel more comfortable wearing strapless dresses and tops this summer.

So if you're looking for a strapless bra that's actually comfortable and easy to wear,

check it out at Target

, right now!
It's way better than those backless strapless bras they sell, you know the ones with the sticky adhesive? I would vote for regular strapless any day.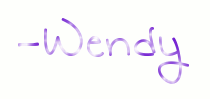 Please follow and like us: