Your Guide to Women's Wide Calf Boots
This post may contain affiliate links. This means I may receive a small commission if products are purchased through them. All opinions are honest and remain my own.
Tall boots are very stylish, but when you have wide calves it can be difficult to find cute boots to fit!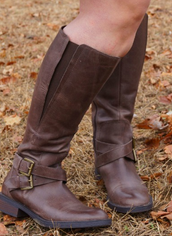 Imagine having big feet and wide calves…is that an impossible combination? Well they certainly may be harder to find, but if you scope out sites such as Zappos and Amazon, you'll be opened up to a whole new world of amazing women's wide calf boots! However ladies, before you begin your hunt for the perfect extended width boots, make sure you measure your calves! Since it's quite normal for one calf to be bigger than the other, make sure you measure both. Be sure to measure at the widest part of the calf as well, (and use the wider calf measurement as your final number.) It's important you know your actual measurements and not just rely on generic "wide calf" terms. Each boot and manufacturer will vary with what they deem to be wide.
For example, the average boot shaft width is 15", but each style of boot will vary, give or take. Some manufacturers will classify "wide calf" as 14" or 15", but since that is actually average it may or may not be wide enough for you. This is why it's important to know your measurements!
Keep in mind the shaft of the boot also varies with your shoe size. The bigger your foot, the bigger the leg opening. Therefore it may be a bit easier for someone with bigger feet to find boots to fit their wider calves.
Here's a few super cute boots that come in extended calf widths!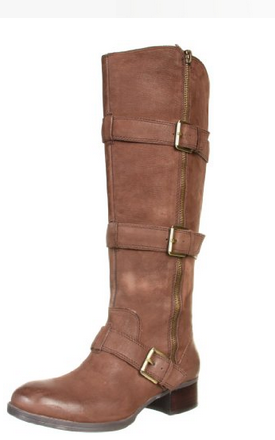 These Boutique 9 Women's Dacia Boots
 come in several color options in up to a size 11.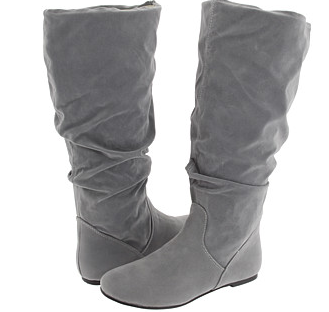 RSVP Wynona boots. Available in gray, chestnut, dark brown and black in up to a size 12.
Extra Wide
Regular wide boots normally only go up to around a 16 inch circumference, anything more you'll most likely be searching for extra wide boots with 17", 18" in width or more.
These Comfortview Jali Tall Buckle Wide Calf boots range from 17" (size 7) up to 20" (size 12). They come in black, brown and cognac.
Try using a mix of alcohol and water to stretch leather boots!
If you find boots that seem perfect other than the fact they aren't quite wide enough around the calf, it is possible to stretch them out a bit (as long as they're leather) by spraying some isopropyl alcohol mixed with some water onto the shoe. This will relax the fibers and make the shoe stretch a bit easier.
If all else fails, there's always the bootband!… wait, what??
If you still aren't having luck, check out this awesome little invention called the bootband. (www.bootband.com) It extends your tall boots that are too small  into wide calf boots instantly. (It will only work for boots with zippers though.)
Remember, try sites like Amazon and Zappos to give you some great options of boots that are available in wider calf measurements. Alternatively you could give widewidths.com a try, as they also have some great boots!
Any questions for comments drop them down below!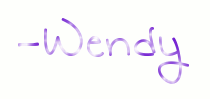 Please follow and like us: