Do clothes for taller women exist?
It's hard to find clothing for taller girls. They have entire sections in department stores dedicated to petites, yet I've never seen one that was for tall women! The most they'll offer is long length pants, which are at most only up to 34" in stores. If you're wondering if there even are any retailers out there that sell tall women's clothing, they do exist!
Being tall comes with more than just longer legs–it also means longer arms, longer torsos and a lot of times broader shoulders! Plus 34" is just not long enough for really tall girls (like myself). I don't how many times in the past I purchased pants thinking they'd fit, only to wash them a few times and have them shrink to be just a tad bit too short.
Whether you're looking for regular women's clothing, junior's, plus size, or just shoes to fit your bigger than average feet–you can find them all online!
What defines tall for a women?
But let me step back for just a second. What even defines tall for a female? Average women's clothing is made to best fit ladies 5'4-5'7. This makes sense from a statistical standpoint, considering these facts:
approximately 15% of females aged 20-49 in the US are over 5'7
5% are over 5'8
less 1% are taller than 5'10 (technically, only 0.7 percent are 5'11 or taller)*
So of course they are going to size clothing that will best fit the majority of women. However considering 15% of women are above average height, they should make taller women's clothing more readily available–like providing it in actual stores instead of only on their websites. 15 percent of the female population is quite a lot of potential customers!
Taller women can find a great selection of cute, trendy and mature clothes online!
Let's just thank god for the internet because specialty tall shops for women exist pretty much exclusively online.
So does this mean tall women are banished to the internet for their shopping? Well, not exactly. It really depends how tall you are and the type of clothes you are looking for. You don't have to buy strictly from tall clothing stores just because you are tall. (Check out my tips for buying from normal shops!)
Here's a list of shops that sell tall clothing:
Long Tall Sally
---
As previously mentioned, Long Tall Sally is first on the list. They have everything from swimwear to business attire and pretty much anything in between. Their clothes are mature yet trendy and stylish. They offer sizes 4-20 and inseams ranging from 34"-38" in select styles.  In addition, they have women's shoe sizes up to a 13.
Check out my personal Long Tall Sally review here
Old Navy
---
While not exclusively a tall shop, they have specialty tall sizes on their website. Old Navy tall is sized for women 5'10 and up. They offers sizes 0- 20 with 36" inseams.
See my personal Old Navy reviews of…
Gap
---
One of my favorite tall shops! They have a tall women's section on their site featuring sizes 4-16. Their site says it's made for women 5'9 and up.
You can read my review of Gap tall jeans here
JCPenny
---
JCPenny features a tall shop on their website, made for women 5'9-6'0. They have a really nice selection of jeans, pants, shirts, sweaters, jackets, skirts, blazers–all types of things!
See for yourself right here at their official site
Long Elegant Legs
---
Another great specialty tall site! Whether you're shopping for work, casual or loungewear they have it here! Most of their inseams are 36" and they offer sizes 4-24.
Check out Long Elegant Legs here
Banana Republic
---
Another retailer offering tall women's sizes in 2-16.
Eddie Bauer
---
Features a tall women's shop on their website, designed for women 5'8 1/2 – 5'11. Their clothing is good quality, and they have a decent selection of outerwear and blazers. Pant inseams are 36".
You can also find tall juniors sizing at shops like
Alloy

 and Delia's
!
Check out my full list of tall junior's shops here.
I hope this has helped give you an idea of where to look for tall clothing sizes! This isn't an exclusive list, but I think I've hit on some of the major ones out there. Take a minute and look around at their sites!
Do you have any other favorite places to shop for your clothes? Drop me a comment down below and let me know!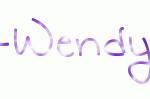 Don't Forget to Check Out:
* source: http://www.census.gov/compendia/statab/2012/tables/12s0209.pdf